Hi,
I'm Salima Jaffer. After being around the store and sewing industry for most of my life, I joined the company in 1996 when I realized I wanted to make sewing my full time career! Since then, I've concentrated in creating education programs and events for the store. I love trying new techniques and then sharing them with customers, especially in embroidery.

I've always thought embroidery was ever-expanding with new technology and capabilities that can bring your imagination to life. And in 2018, I was able to partner with Baby Lock and film my education classes on IQ Designer with the Baby Lock team. It was one of the highlights of my career! These lessons have helped thousands of customers learn and use IQ Designer to its full potential and very now and then, I get recognized as the IQ Designer Queen! (Thank you, Baby Lock!)

If you haven't been to our store, please come in or look around our site! We pride ourselves in providing the best selection of fabrics, high quality products and education events. We are grateful to have wonderful educators who share their expertise and our events are perfect for quilters and embroiderers of any experience level!


Most of all, I appreciate our sewing community - laughing with us, sharing their projects and all the other ups and downs of life. We couldn't do this without them! Please join us and become a part of our community.
-Salima

P.S. If you have a comment or review, please click here to submit a Google Review. We'd really appreciate it.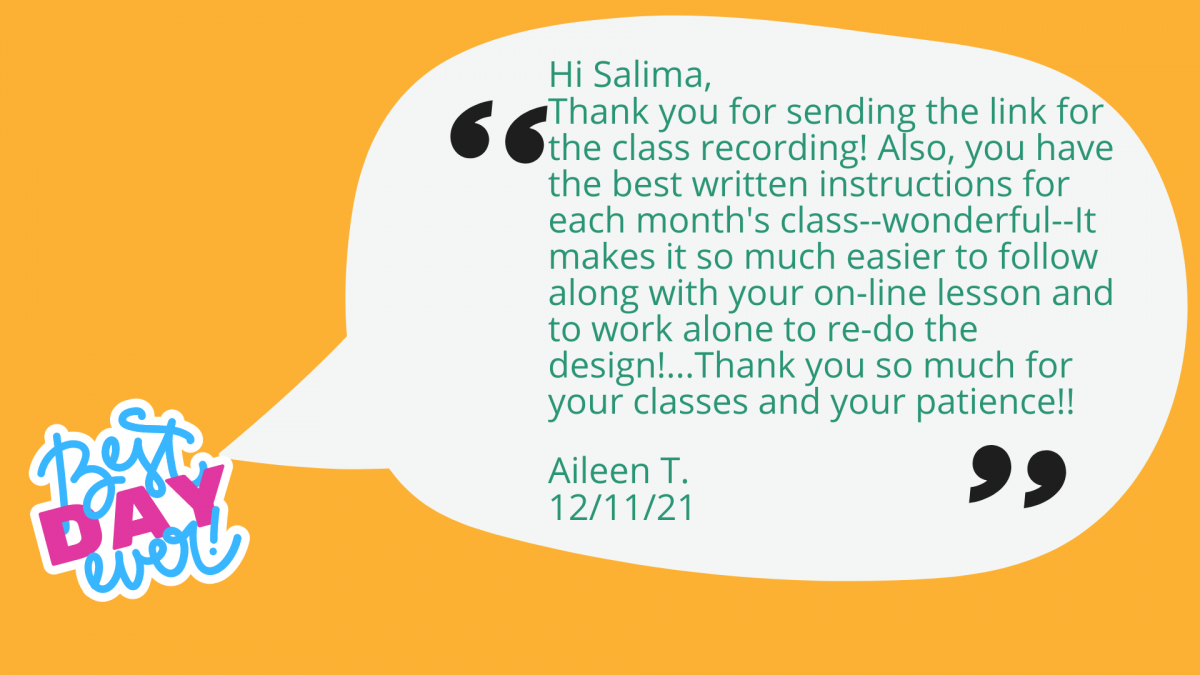 Apple Download - Click Here
Android Download - Click Here